New BER Virtual Programme
Start date: 22nd June   Tuesday 22nd, Wednesday 23rd, Thursday 24th June & Tuesday 29th, Wednesday 30th, Thursday 1st July 2021
Course format:
6 day live virtual course 9-5pm each day (Live interactive through Zoom)
Assessment:
An assessment methodology comprising of four assignments, a practical exam and a theory exam
Cost:
The cost of the Online QQI Domestic BER course is €1495
QQI Domestic BER Course
Chevron Training and Recruitment Ltd. is the leading provider of accredited BER training in Ireland.
The company's commitment to the provision of the highest quality of BER training is demonstrated by its delivery of its practical, skills focused, QQI Level 6 accredited training programme.
Chevron's BER training programme is designed and delivered in accordance with our robust quality assurance procedures, which ensures that learners are benefiting from best practice training methodologies and are provided with the necessary knowledge, skills and competence to pursue work opportunities as a BER assessor.
Sustainable Energy Authority Ireland (SEAI), the Regulatory body for energy sector has published guidelines for persons considering undertaking a BER Assessor Training Course and what to take into consideration when making your choice.
The following is a summary of the SEAI recommendations and information on how Chevron Training deliver the best option for all students considering undertaking a QQI Domestic BER Course.
Our Trainer
Paddy Loughman is our lead lecturer on the QQI Building Energy Rating programme. A Mechanical Engineering graduate by profession, Paddy has been a BER Assessor for Dwellings and Non-Domestic properties since 2008, having carried out thousands of BERs.
Paddy has delivered BER training since 2008, also developing and designing course materials to keep up to date with BER methodology and changes to Building Regulations over the years. Most recently, he has developed and delivered Chevron's completely new BER course covering NZEB requirements and the new DEAP 4.2 web-based software.
As well as the standard QQI BER courses, Paddy has provided custom courses to suit the needs of architects' and engineers' practices – and refresher sessions for those preparing for the SEAI BER Assessor exam.
Paddy is a Registered Technical Advisor for SEAI's Heat Pump Grant scheme and is also Chevron's representative at SEAI's BER Trainer workshops.
We don't offer classroom based part time BER Courses as we feel that the course does not lend itself to that delivery format.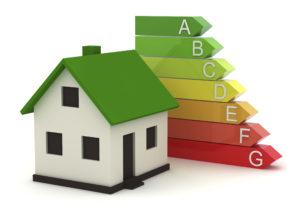 Instructionally this course requires a good knowledge of theory followed by a strong practical focus, concluding with an exam preparation section. This works best for you when delivered in a block, rather than in short sessions.
The BER Assessor Course is available as either a classroom based or distance learning course. Please note IT Skills and Internet Access are required to complete a course by Distance Learning.
You will be issued with a username and password which allows you to log-in to your course anywhere you have an Internet Connection and at any time. This allows you to complete the course at a time and pace that suits your individual needs. You will have access to the course materials plus support documents and useful links and video clips. All course materials can be printed if you prefer a paper copy. In addition, you will have access to Tutor support via an online forum.
SEAI recommend you familiarise yourself with what level of support, if any, will be provided to learners by the BER Assessor training company, after you have completed the course.
Chevron Training student support is Unmatched. We are committed to the ongoing needs of our students and boast the following support structures to assist students for 1 year following course completion:
Free telephone support from our full time student support officer Mr David Collins to answer any technical or DEAP software queries you may have

24 hour guaranteed turnaround email response to technical support queries

DEAP Software Support team to assist with any query you have in relation to software operation and configuration

Free Revision Course offered to all students, where you can revisit a classroom course in any location across the country

Discounts on other energy training courses as you progress your energy career

As a dedicated Energy Training provider we are fully immersed and up-to-speed with Energy Industry related information and legislation
In compliance with Qualifications and Quality Assurance (Education and Training) Act 2012 Part 6, where Chevron Training and Recruitment Ltd. offers training programmes of 3 months duration or more, Learner Protection cover is in place via relevant financial product, should Chevron Training & Recruitment Ltd cease to provide QQI programmes before learners have completed awards.
Non conflict of business interest guarantee: We are fully committed to student learning. By focusing 100% on training you to become a BER Assessor, and by not directly competing with you by running our own BER Assessment service, you can be guaranteed your individual success is of paramount importance to us. We pride ourselves on providing you with as much transparent information as possible about the BER industry and vital market opportunities. We provide 'you' with ideas on how to develop an energy assessment rating business, while we focus on our business of training.
Chevron Training is extremely proud to offer and support the most comprehensive QQI Domestic BER Course in the market today.