Chevron College is proud to introduce you to our Childcare & Healthcare tutors
At Chevron College we pride ourselves in employing the best people in the industry to deliver courses to you. By investing heavily in our people we can guarantee student satisfaction. All of our full time in-house childcare & healthcare tutors are highly qualified individuals with vast and relevant industry experience.
Avril Walsh , Programme Leader ELC Level 5
Avril is the Programme Leader for the ELC Level 5 course. She brings 10 years of practical experience to her role, working in all areas of the childcare setting. She completed her BA (Hons) in Early Childhood Studies and a Masters Degree in Early Childhood Care, Education and Management. Avril's understanding of the dedication required when studying online helps her to guide and mentor students through their own online learning experience.
Therese Quirke, Programme Leader ELC Level 5
Therese began her educational journey as a mature student achieving her leaving certificate in 2015. She continued her studies and went on to obtain her BA honours Degree in Early Childhood Education and Care where she then applied her skills and knowledge by working as an acting manager in an early year's setting. She has a keen interest in the holistic development of children and completed her Thesis on "the influences of pets on children's holistic development". Therese has continued her studies and is working towards the completion of her Masters.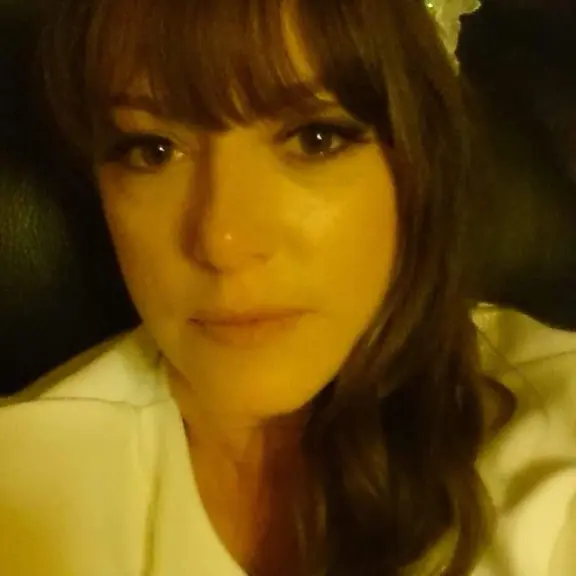 Michelle Harris, Professional Practice Placement Lead Tutor
Michelle brings 20 years of practical experience to her role as Professional Practice Placement Lead within Chevron College, 10 of which was spent as the owner, provider and manager of full day care and ELC services. Awarded a BA (Hons) in Early Childhood Studies with First-Class Honours, Michelle also holds an MA with First-Class Honours in Early Childhood Education, Care and Management with a focus on Diversity, Equality and Inclusion in the Early Years Environment. Her passion for education and continued professional development is a driving force in the delivery of a comprehensive programme, giving guidance and encouragement to students embarking on their ELC level 5, Level 6, BA (Ord) and BA (Hons) studies, supporting them to achieve academic and theoretical understanding teamed with practical application.
Donna Doyle, Programme Leader and Lecturer
Donna is the Programme Leader and Lecturer on the BA in Early Childhood Education and Care Programme.  Donna holds a Masters and a BA in the area of Early Childhood Education and Care, as well as a Diploma in Montessori Teaching (3-6 years).  Donna has spent almost two decades working in the Early Childhood sector, primarily in managerial and lecturer roles.  Her theoretical knowledge and practical experience have instilled a particular interest around quality within the Early Childhood sector, with a focus on teaching and mentoring Early Years Educators.  Donna's interest in teaching has led her to pursue a Masters in Teaching and Learning in Higher Education, within which she will research the role of the online environment in Higher Education.
Gail Cullinane, Lecturer
Gail is a lecturer on the (Hons) BA Early Childhood Education degree and has completed her MA in Early Childhood Education, Care and Management in April 2023. She has a keen interest in all things 'Play' related and spent many years working in an early year' service which placed a huge emphasis on outdoor play. She is passionate about education and her main goal is to make it a positive and fulfilling experience for all.
Michelle O'Malley, Childcare Tutor
After working in many different industries, I found my love for children and childcare in my early teens from babysitting jobs then in my late teens after completing childcare level 5 course and getting a part time job in a local hotel doing kids club reenforced this passion.  I went back to college in 2010 and competed in Early Care and Education BA (Hons) in 2016. I then completed a MA in Child and Youth Studies in 2018. I then completed a MA in Adult and Further education in 2021. I have worked with children for the majority of the last 20 years from being a children's entertainer to managing a full day community creche with over 80 children and 20 staff.  I have also worked in adult and further education as an SNA to adults with learning disabilities and delivering Childcare education at level 7 and level 8 for an Insitute of Technology.  I have a passion for sharing information and best practice with others in a supportive and interactive way.
Irina Karpenko, Childcare Tutor
Irina finished her BA(Hons) in Early Childhood Education and Care in 2018 and went on to complete her masters in 2019 and completing it in 2022 with an outstanding result. She gained a lot of experience by taking on a management role with a rural preschool, which required a lot of organisations, leading and working on the floor with the children. She has a wide variety of experience in early years, working with children of all ages both through early years and teaching contemporary dance classes to young children for the past 7 years. She has a strong passion in using dance as a teaching tool with young children, to meet their learning brain where they can benefit the most, this has been the focus of her Masters dissertation and has since influenced a lot of work to encourage preschools and schools to use dance as a teaching tool with their students.
Katie Kennedy, Childcare Tutor
Katie has more than a decade of valuable experience in the Early Years Sector, specifically with the Early Childhood Care and Education Scheme (ECCE), the Access and Inclusion Model (AIM), and Early Intervention Care.
Main roles have been working as a Preschool Room Leader, Inclusion Co-Ordinator, and Professional Mentor. Katie's educational background is QQI Level 8 Bachelor of Arts (Hons) in Leadership and Management in the Early Years Sector,
QQI Level 7 Bachelor of Arts in Early Years Care and Education & QQI Level 6 The Leadership for Inclusion in the Early Years
Alison Hill, Childcare Tutor
Alison holds a BA (Hons) in Early Childhood Care and Education which she received from Chevron College. She also brings 13 years practical experience to her role as Childcare Tutor having owned an Early Years Service delivering both Montessori and Play based curriculums. Alison has a passion for advocating Inclusion, Equality and Diversity, and aims to support future educators in implementing  this in their services.
Amy Dobbs, Assistant Lecturer
Amy holds an MA in Early Childhood Education, Care and Management and has a wealth of leadership experience within a variety of community and private based ECEC settings. Her most recent research explores collaboration between educators and parents when supporting children's transitions, and she has a focused interest on infant mental health and the social and emotional wellbeing of young children. She is passionate about nurturing a meaningful and enjoyable educational journey, ensuring theory translates effectively into practice, and equipping students with the knowledge, skills, and competencies for their future as leaders in a transforming sector.
Leanne Dobbs, Healthcare Programme Leader
Leanne is the Programme Leader for Chevrons Healthcare Programmes. Leanne's educational background is a Postgraduate in Health Professionals Education Level 9 and a BA (hons) Degree in Applied Professional Social Care level 8. Leanne was employed in a range of health and social care services such as nursing homes, intellectual disability services, community development and classroom assistant in a secondary school.
Leanne is passionate about quality care, educating adults in healthcare and seeing the professionalisation of the healthcare assistants role in Ireland.
Jenna Lyons, Healthcare tutor
Jenna is a Healthcare tutor for Chevron College. She has a background in Early Years Education. After completing her Honours Degree in Early Years Education, she worked in this sector for many years.
Jenna then wanted a change and decided to move to healthcare. She studied and worked in various facilities, including Nursing homes and homecare settings for over 5 years.
While working in the healthcare sector for many years, Jenna decided to advance in adult teaching and learning as she always loved to teach and decided to advance her studies into the adult learning sector.
Jenna has now been working with Chevron College for nearly 2 years now, as a Junior Healthcare tutor.
"The purpose of adult education is to help them learn, not to teach them what you know".
Aine Kenneally,

Healthcare tutor
Áine is a tutor on Chevrons Healthcare Programme. Áine's educational background is a MA in Practice-Based Play therapy and is a registered therapist with Play Therapy Ireland. Áine has worked as an Early Education Educator and manager in both community and private childcare settings. Áine has more than 10 years' experience working with children and adolescents with additional needs. Áine has worked extensively with children with autism, intellectual and physical disabilities, mental health issues and behavioural issues.
Áine is passionate about improving the lives of children and adolescents and promoting recovery and healing on all levels, emotional, physical, mental, spiritual, in treating both acute and chronic life challenges.
Leah O' Brien, Healthcare Tutor
Leah is a Tutor on our Healthcare programme and also runs the Intellectual Disability Studies and Challenging Behaviour courses. Leah's educational background is a BA(H) in Social Care Practice Level 8. Before joining us at Chevron, Leah gained valuable work experience during her previous employments within residential and day care centres within the Intellectual Disability sector.
Leah is passionate about teaching life skills to service users to promote independence, encouraging workers and students to engage in continuous professional development and teaching workers and students the importance of building therapeutic relationships with service users.
Aileen O Brien , Healthcare Tutor
Aileen is an Academic Healthcare Assessor here at Chevron. She has a BSe in Health and Social Care and a Higher Certificate in Child Psychology. Throughout her educational and professional journey she has learned a vast amount of information about the physical, emotional and intellectual needs of various service users. She has gained employment and experience in nursing home and intellectual disability settings, and used this experience to help others progress their education. She is passionate about high quality care of clients and ensuring that students have the knowledge they need to progress into the workplace, becoming confident and compassionate healthcare workers.
Áine McKenna, Health & Social Care Programme Leader
Áine holds a BSc (Hons) in Psychology and a PhD in Health Psychology from Ulster University. She has worked in the Higher Education sector since 2008 engaging in research, delivering seminars, lectures and developing new degree programmes. She has also conducted panel review work for the QQI at degree and masters level. Her most recent publications are available to view here and here.
Rebecca McKenna, Lecturer BSc Health and Social Care
Rebecca holds a BSc (Hons) in Health and Society from Dublin City University. During her undergraduate studies she gained experience in both Health Research and Health Action. Her final year dissertation encompassed a health action project which focused on the impact of implementing Random Acts of Kindness sessions in a secondary school to address feelings of anxiety in students . During her time at University Rebecca gained experience working in the homeless sector in Dublin. Rebecca went on to complete postgraduate education in the field of Human Nutrition from University College Dublin. Rebecca has worked at managerial level in the Health and Nutrition sector. She has knowledge of a wide range of subjects in the social sciences and has experience teaching on modules in Global Health & Gender and Violence and Society.
Mary Rose Walker, Lecturer BSc Health and Social Care
Mary Rose holds a BSocSc (Hons) from UCD, a HDip in Social Studies from UCC and an MLitt in Applied Social Studies from NUI Maynooth. She is the author of the book Suicide Among the Irish Traveller Community 2000-2006,  and has delivered lectures on this topic in Ireland, Austria and the Czech Republic. She has 25 years' experience in social work in the housing sector and has a wealth of practical experience to combine with her theoretical knowledge of the subject area.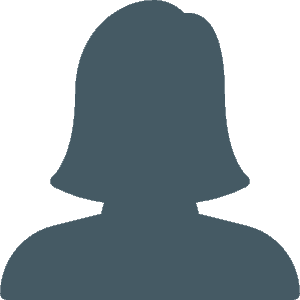 Natalie O'Connell, Lecturers BSc Health and Social Care
Natalie holds a Masters in Family Support from the University of Galway (formerly NUI Galway) along with her undergraduate degree in BA Hons Applied Social Studies in Social Care. Natalie has a decade of experience working across the social care sector from co-ordinating Aftercare services to residential care for young people to supervising family access, working with young people and young parents. Natalie has knowledge in areas such as health, trauma, relationships, the care system, mental health and well-being. Natalie is passionate about all areas of health and social care particularly the 18- to 25-year-olds (emerging adulthood theory), supporting families and young people along with supporting individuals through their journey within the education system.