QQI Domestic BER Course
Sustainable Energy Authority Ireland (SEAI), the Regulatory body for energy sector has published guidelines for persons considering undertaking a BER Assessor Training Course and what to take into consideration when making your choice.
The following is a summary of the SEAI recommendations and information on how Chevron Training deliver the best option for all students considering undertaking a QQI Domestic BER Course.
SEAI recommend that you give careful consideration to evaluating the information given about the qualifications and experience of the course trainers.
Chevron Training invest heavily in our trainers, all of whom are highly qualified professionals, holding at least an Honours degree in an Engineering related discipline along with holding a FAS train the trainer qualification. We require that all trainers have a minimum of 5 years experience in a training role such as at a third level institution, and all trainers must have obtained a mark of over 90% in the overall BER examination.
In addition, as Chevron Training is Ireland's only dedicated Energy Training Specialist, uniquely offering a complete suite of energy related training course, we are dedicated to our trainers continual professional development by providing ongoing training to our trainers in the areas of air pressure testing, thermal imaging, solar, biomass, heat pump, and wind energy, all of which will broaden your learning experience with us.
SEAI recommend that programme material should cover the learning outcomes stated in the 'Specification for BER Assessor Training Programmes for BER of New Dwellings' in sufficient detail to ensure learners thoroughly understand the theory behind each element of the DEAP calculation.
Chevron Training employ highly qualified industry Academics to develop our course notes, reference materials and case study examples. We then have them reviewed by an independent body, include all recommendations and sign off on the final documentation. We work through each learning outcome in the module descriptor, one by one, designing comprehensive explanations in all required areas. Our course materials have been designed to be as much benefit to students both during the course and after the course when carrying out real life BER assessments.
We don't offer classroom based part time BER Courses as we feel that the course does not lend itself to that delivery format.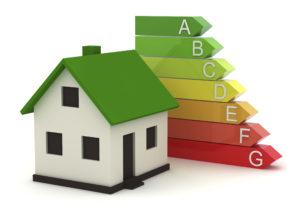 Instructionally this course requires a good knowledge of theory followed by a strong practical focus, concluding with an exam preparation section. This works best for you when delivered in a block, rather than in short sessions.
The BER Assessor Course is available as either a classroom based or distance learning course. Please note IT Skills and Internet Access are required to complete a course by Distance Learning.
You will be issued with a username and password which allows you to log-in to your course anywhere you have an Internet Connection and at any time. This allows you to complete the course at a time and pace that suits your individual needs. You will have access to the course materials plus support documents and useful links and video clips. All course materials can be printed if you prefer a paper copy. In addition, you will have access to Tutor support via an online forum.
SEAI recommend you familiarise yourself with what level of support, if any, will be provided to learners by the BER Assessor training company, after you have completed the course.
Chevron Training student support is Unmatched. We are committed to the ongoing needs of our students and boast the following support structures to assist students for 1 year following course completion:
Free telephone support from our full time student support officer Mr David Collins to answer any technical or DEAP software queries you may have

24 hour guaranteed turnaround email response to technical support queries

DEAP Software Support team to assist with any query you have in relation to software operation and configuration

Free Revision Course offered to all students, where you can revisit a classroom course in any location across the country

Discounts on other energy training courses as you progress your energy career

As a dedicated Energy Training provider we are fully immersed and up-to-speed with Energy Industry related information and legislation
Non conflict of business interest guarantee: We are fully committed to student learning. By focusing 100% on training you to become a BER Assessor, and by not directly competing with you by running our own BER Assessment service, you can be guaranteed your individual success is of paramount importance to us. We pride ourselves on providing you with as much transparent information as possible about the BER industry and vital market opportunities. We provide 'you' with ideas on how to develop an energy assessment rating business, while we focus on our business of training.
Chevron Training is extremely proud to offer and support the most comprehensive QQI Domestic BER Course in the market today.