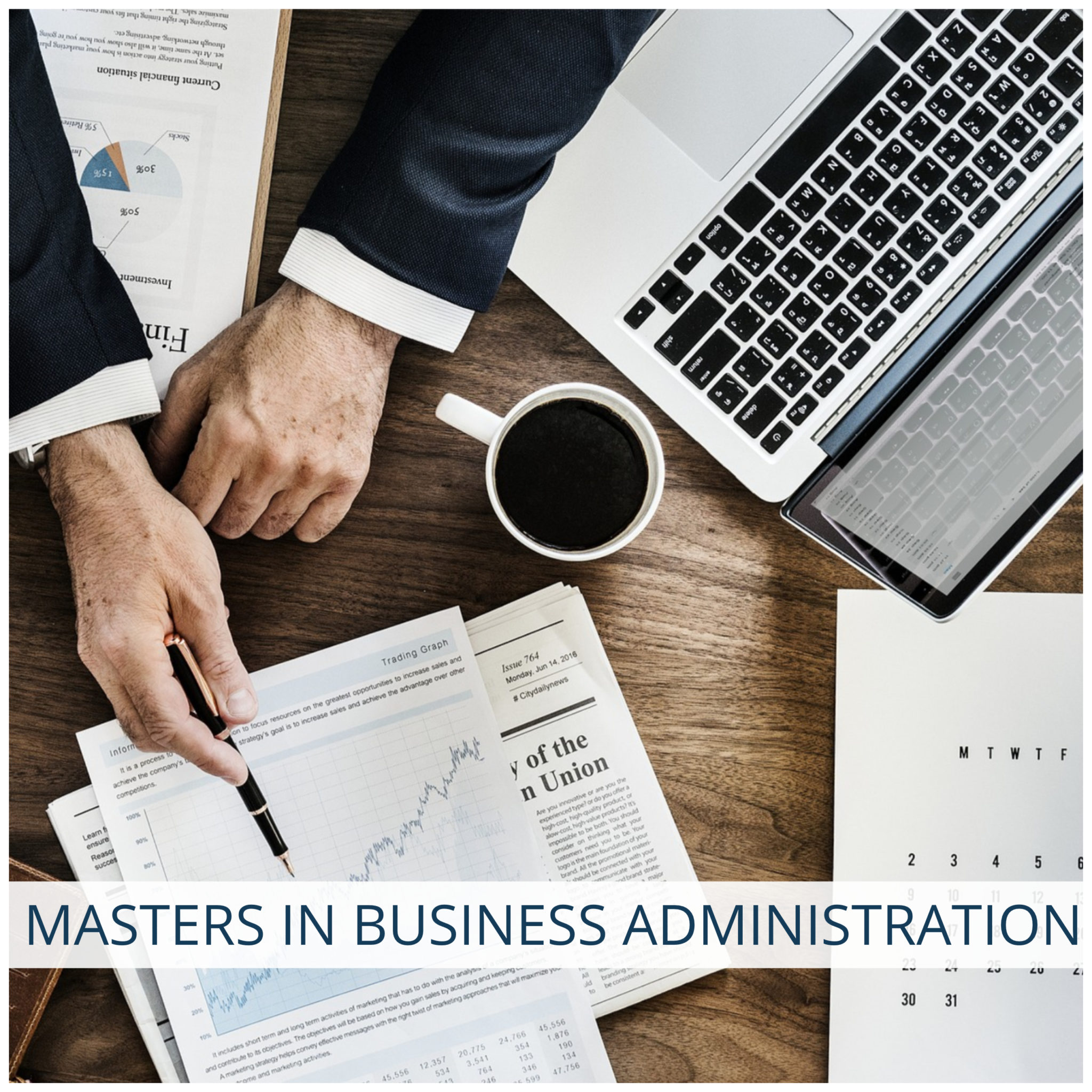 Masters in Busines Administration Online*
Chevron Training is launching an Online Masters of Business Administration in January 2021. This 2 year part time programme is designed for people looking for a deeper understanding of business and leadership skills and who want to further develop their skillset in the business environment.
Post Graduate Diploma in Human Resource Management
Chevron College is launching our Post Graduate Diploma in Human Resource Management in collaboration with The University of Sunderland.
This programme has been designed to develop relevant and essential knowledge and skills in People Management and Learning and Development and are a route into professional membership of the CIPD. The programme focuses on problem-solving ability and linking theory to real-world challenges.
The programme is undertaken over one year on a part-time basis through blended learning (90% online).
The programme is accredited by the Chartered Institute of Personnel Development (CIPD) in the UK and by the Society of Human Resource Management (SHRM) in the USA
During our special skills weeks you will work on both academic and workplace skills you will need to succeed on the programme and in your future in people management.
Acquire key knowledge and skills

Throughout the course we encourage you to develop a strong sense of self-awareness and of your own strengths and weaknesses as managers and colleagues. You will be working on the development of skills to improve and develop a range of definable skills that are pivotal to successful management practice and to effective leadership in your future. These include thinking and decision-making skills, the management of financial information, a range of team working and interpersonal skills and others associated with developing personal effectiveness and credibility at work.
You will develop key postgraduate study and research skills including critical reflection on theory and practice from an ethical and professional standpoint. We also include two special skills development weeks to augment the work you will be doing within each module.
Overall, you will be required to consider and reflect on your professional development to establish this as the foundation of a lifetime practice in your future as a business "savvy" human resources and people development professional.
Your progress will be assessed through a range of methods which include individual and group assignments, business reports, presentations, case study analysis, portfolios of work, time-constrained activities and project work.
Postgraduate Diploma (120 credits)
The module provides an understanding of the principal internal and external environmental contexts of contemporary organisations, including the managerial and business context, within which managers, HR professionals and workers interact in conditions of environmental turbulence, change and uncertainty. It examines how leading organisations respond to these dynamic environmental contexts. The module considers how leaders in organisations, and those in HR, need to recognise and acknowledge that corporate decisions and HR choices are not always shaped by managers alone. This includes consideration of the financial resources which can strongly influence corporate decision making.
You will also explore the international aspects of HRM such as the policies and processes of HR management in multinational corporations, comparative HRM issues, and the challenges associated with building and managing an international workforce. This includes managing a diverse workforce, interpreting legislative frameworks and developing appropriate policies to promote diversity and monitor implementation.
The module attempts to evaluate the importance of employees' behaviour in organisations with reference to their individual performance and its impact upon business performance as a whole. You will examines the role of management staff both in the management, leadership and development of employees and the subsequent impact on employee performance. A distinction is made between leadership and management and their roles within organisations. You will explore the relationship between the leadership of the organisation, the behaviour of managers, human resource policies and processes and the organisation's corporate strategy in relation to how these can be successfully integrated. It considers the HR professional's role in relation to ethical standards and those of the CIPD. It also looks at the role CPD can play in ensuring individual practitioners maintain their personal knowledge, skills and standards.
The module then focuses on decisions that have to be made on the most appropriate organisational structure(s) to ensure delivery of organisational activity and to maximise its effectiveness, aiming for flexibility in delivery of its services in a changing environment. Organisational change is a constant and in this module we consider approaches that managers can take to the complex challenges of individual and organisational change.
Qualified professionals should be able to research relevant topics and write reports that can persuade key stakeholders in the organisation to change or adopt a particular policy or practice. This module provides you with the opportunity to develop the skills needed to diagnose and investigate a live, complex business issue from an HR perspective and to write  a report of this nature.
The focus of this module is the development of a Management Research Report (MRR) which meets the 'Thinking Performer' Standards of the CIPD. This is in the form of a piece of applied case study research based on a diagnosing a business issue with the purpose of analysing literature, secondary and primary data to design recommendations, solutions and an implementation plan which includes costs.
The applied nature of the report requires a critical evaluative approach, empirical investigation and analysis and a combination of academic research and business report writing skills. It requires reflection on the implications for professional practice from an ethical, professional and continuous professional development standpoint.
Optional modules (choose one):
This module is concerned with the key role of developing talent to match the organisation's needs today and into the future. There are two key strands to the module, Learning and Development from a theoretical standpoint (personal and organisational) and the practical skill based formulation, design and delivery of Learning and Development (specifically leadership and management development) to meet key business goals.
The construct of learning is explored as are learning theories from both an individual and group or organisational perspective. Planned and unplanned change as a trigger and its relationship with identifying learning needs are studied along with the enablers and barriers to learning. Identifying learning needs in practice is the next focus, requiring the formulation of learning strategy, before changing focus to the actual design, delivery and evaluation of a self-created learning tool.
There is recognition of differing approaches and interpretations of the concepts of learning and development and leadership and management development within a range of organisational contexts including public, private, not-for-profit, large, small, national, international and multicultural organisations. Overall, this module encompasses learning and development at all levels and draws on the established body of knowledge and theory in both leadership and management and learning and development.
The employment relationship has undergone significant change over the past few decades in terms of its structures and power relationships. Economic, technological and legal developments throughout this period have affected the way employees, management and trade unions interact with each other and hence moulded the employment relationship. The employment relationship is therefore an important and dynamic area within the discipline of human resource management.
The aim of the module is to understand and analyse the main HR interventions which take place during the employment relationship from vacancy to termination and steps between. It will provide students with a sound knowledge and critical understanding of the full employment cycle set within the historical context and enable analysis of the contemporary changing nature of this.
The module is designed for both knowledge acquisition, understanding and application of practices in order to develop/enhance HR skills and behaviours.
How distance learning works
Chevron is committed to the delivery of a high-quality learning experience through blended learning. Our approach combines the flexibility of learning online, with classroom-based support and instruction, drawing on the strengths of each learning space. We have considerable expertise in flexible study and our online interactive learning management system is designed to enable you to study at your own pace.
All materials such as course notes, supplementary reading documentation, online videos, and assignment briefs are contained in folders within each module. You will also have access to our online student community, webinars, and discussion forums to foster communication with our other students to discuss and resolve issues related to your studies.
Online delivery is supported by an induction day at the beginning of the programme one classroom session per module, each semester. (Please note that during the Covid-19 pandemic, induction and classroom sessions will be delivered virtually, in line with current health guidelines.)
Student support
At Chevron Training we are committed to the ongoing needs of our students and offer unrivalled support to all our learners:
Highly qualified and experienced tutors.
Online & interactive course content, discussion forum & webinars – study when it suits you.
Discussion forum with tutors live for a scheduled 6 hours per week- this allows students to receive feedback on learning and teaching activities.
Scheduled Webinars which occur fortnightly to prepare students for assessments.
Compulsory Induction meet-up to get you started. Relevant modules and Webinar schedules are released during this Induction session.
The opportunity to avail of formative feedback on draft assessments.
Studies Advisor to assist with study plan and skills, in addition to referencing support.
Recommended reading uploaded on online platform.
Entry Requirements
You should have or be about to complete an undergraduate degree in any subject with a minimum of grade 2.2 (or equivalent qualification)
If English isn't your first language, you may need to provide evidence of your English language ability. We accept IELTS at 6.0 overall with no individual component below 5.5 or equivalent.
Qualification Gained
Postgraduate Certificate in Leadership & Change FHEQ level 7 comparable to NFQ level 9
*Programme offered is subject to validation
*Programme offered is subject to validation